Jamie Miller Makes the Crystal Ballroom Swoon
Wales-born and Los Angeles-based singer-songwriter Jamie Miller made his Portland debut at the Crystal Ballroom opening for Jesse McCartney on June 21st. Words and photos by Bren Swogger.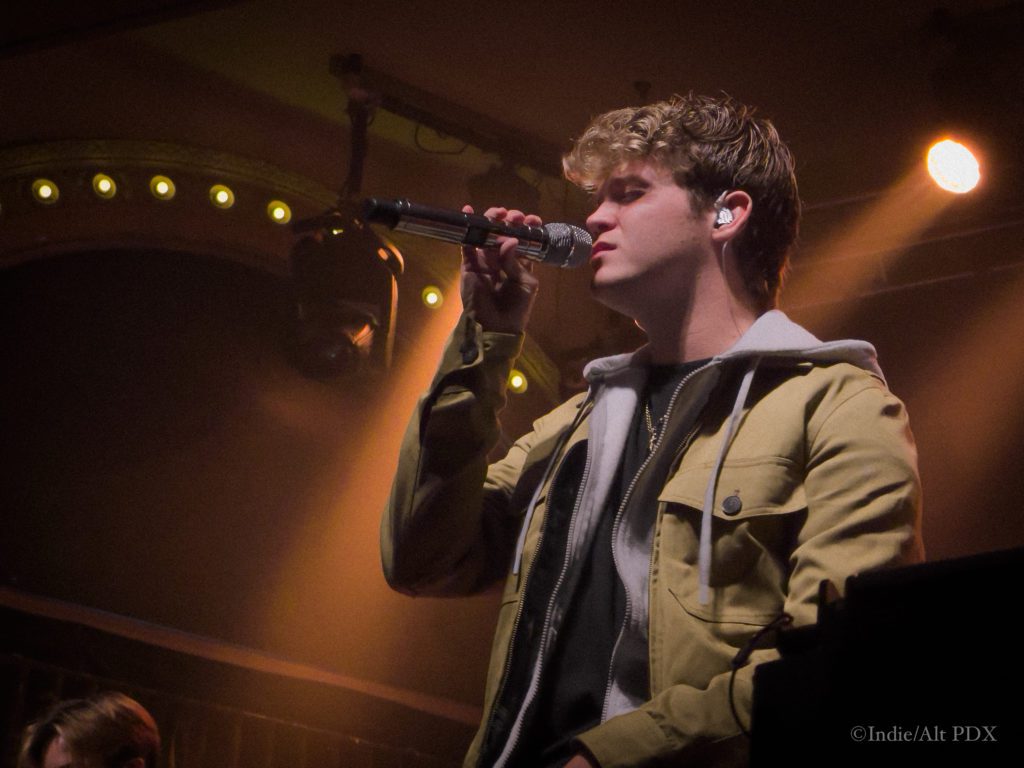 Before Jamie Miller took to the Crystal Ballroom stage, the crowd was living their childhood fantasies. Tonight, early '00s heartthrob Jesse McCartney was occupying the headline spot. For the vast majority of the crowd, this was a dream come true, and one that had been a long time coming.
Many of them surely grew up with massive crushes on McCartney, crying to and singing along with his songs in their early teen years. And now, in their late 20s to early 30s, the memories came flooding back as they screamed the words to a packed playlist of 2000s classics. The only difference between then and now were the drinks in their hands.
But before the crowd could get their eyes on their teen idol, McCartney had an opening act that was sure to peak the Portland crowd's interest.
For Wales-born and Los Angeles-based singer-songwriter Jamie Miller, this—his first full tour in the states—acted as his big introduction to U.S. crowds. Having just released his debut EP Broken Memories back in April, Miller had already proved his songwriting chops to a streaming audience. His breakthrough hit single "Here's Your Perfect" has already amassed more than 380 million streams worldwide.
However, for any fans in Portland, Miller's live chops had yet to be seen. But as he took to the stage just past 9:00 that Tuesday evening, any doubt as to his abilities on the stage were washed away.
Aided by his oh-so-charming stage presence, Miller delivered an incredible vocal performance as he played through tracks off his EP, affirming his musical prowess as he played the line between bitterly heartbreaking and uplifting through his pop ballads.
He showed his vulnerable side as he spoke to the crowd, giving background on the heartache that made its way into his songwriting.
"I had a bit of a Taylor Swift moment," he told the crowd. After a bitter breakup, he said, he had gone to write down how he was feeling in a journal. His song "Over You" was the result.
Miller even waded into the covers waters, throwing a unique ballad version of Imagine Dragons' "Demons" into the setlist mix.
Switching up speeds from the belted ballads, his song "It Is What It Is" injected a bigger, anthemic sound and larger-than-life energy into the crowd while still maintaining the same heartbroken songwriting that found its place in the rest of his work.
Though only on stage for just over half an hour, Jamie Miller owned it for every minute. If there were any fans in the crowd, they surely left satisfied. And for those just being introduced to this new voice on the scene, it's certain they left with a new heartthrob and more songs to belt.
Visit jamiemillermusic.com or follow Jamie @jamiemillmusic on all social platforms to keep up to date on new music or tour dates to come.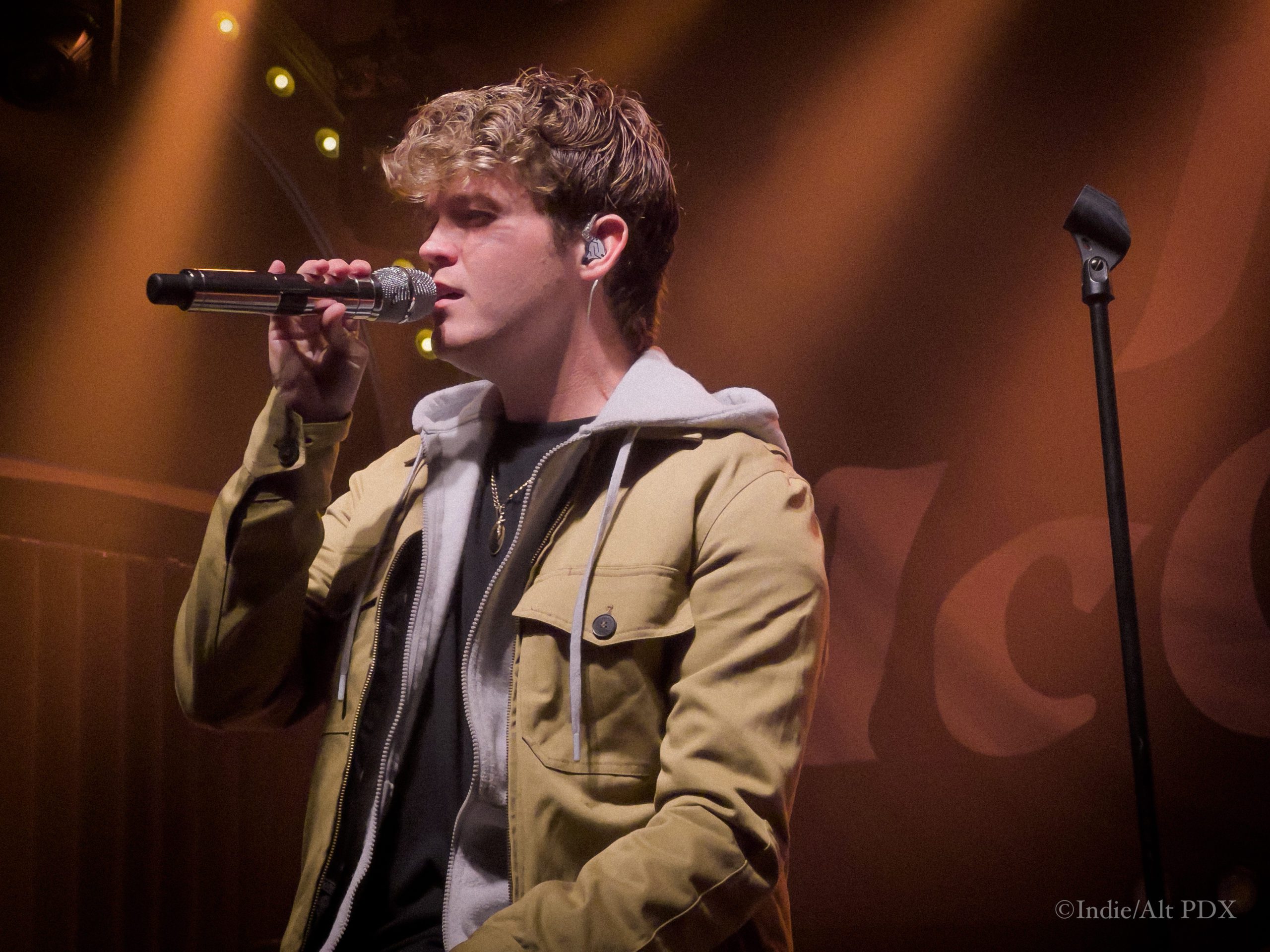 Bren Swogger (they/them) is the creator and editor of Indie/Alt Magazine. Bren started Indie/Alt as a music blog during their sophomore year of high school, and after a long hiatus, relaunched it as an online entertainment magazine in 2021 for their capstone project at Pacific University. After 10 years in the music journalism industry, Bren has a long-standing passion for live music, but also loves to explore their passion for other artistic outlets. You can find Bren writing voraciously, adding to their never-ending stack of TBRs, and marathoning classic horror films.