Never Gone: Backstreet Boys at Moda Center
Touring behind their ninth studio album, the Backstreet Boys prove they're nowhere close to slowing down after a nearly 30 year career. Words by Bren Swogger and photos by Emma Davis.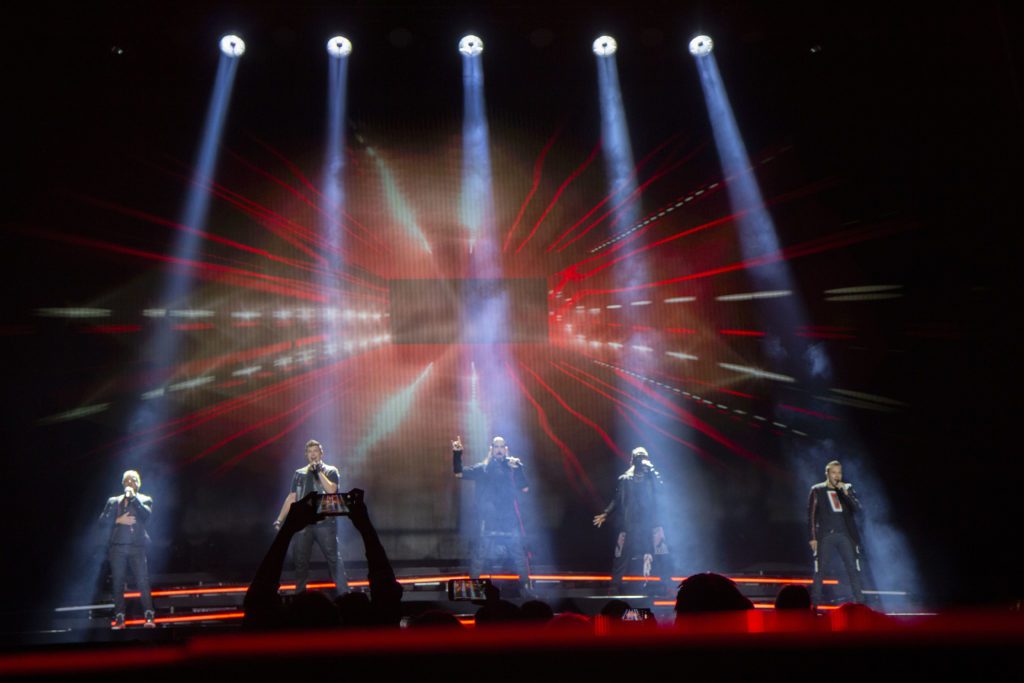 In their 1997 hit, the Backstreet Boys claim that "Backstreet's Back". As the first single of their second studio album, this statement held true back in the 90s. They had taken the world by storm with their debut, and this timeless classic was their reintroduction. However, 25 years later, the validity of Backstreet being "back" comes into question.
How can they be "back" when they've never really left?
Unlike many boy bands of the era, Backstreet Boys have been solidly active since their formation. Sure, there have been blips in their nearly 30 year career. Kevin Richardson famously left the group in 2006. But even then, he often rejoined for special appearances, and was officially reinstated in 2012. The group also took a brief hiatus from 2002 to 2004, but then went on to record yet another album, released in 2005.
Just as the album title stated, Backstreet Boys were Never Gone. And now, with their ninth album, DNA, they haven't slowed down or lost their momentum one bit, delivering some of the strongest vocal performances of their career.
No, this was the furthest thing from a comeback tour. In fact, pandemic pause aside, Backstreet Boys have been touring this record since 2019. They even previously played this exact show at Portland's Moda Center back then as well. But even if Backstreet Boys were never gone, the pleasure of seeing them perform live has never been lost.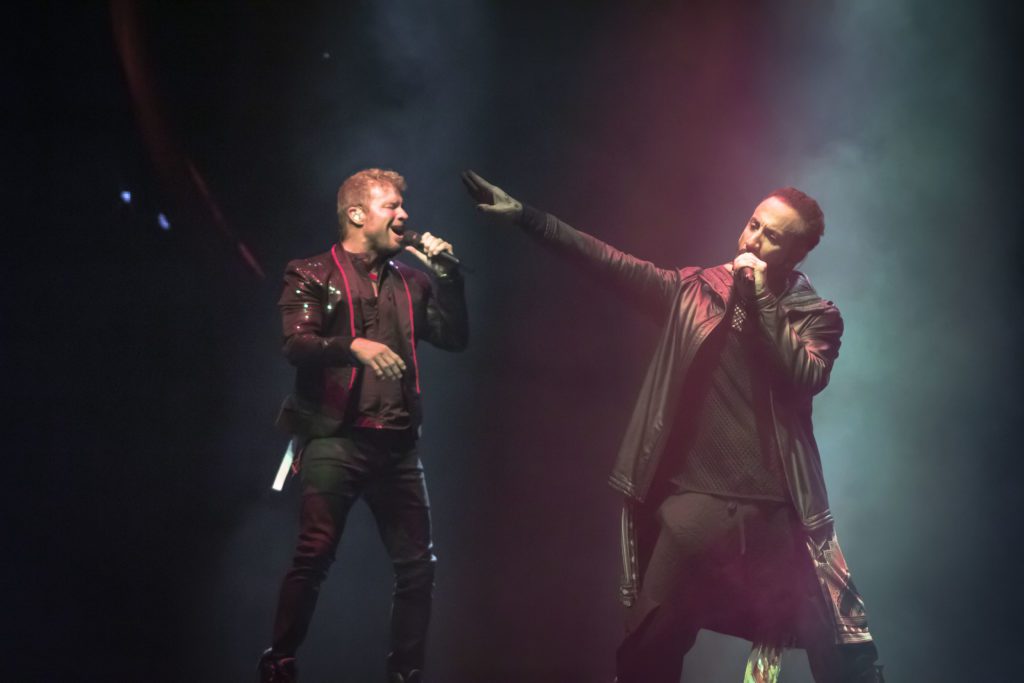 Backstreet Boys have known how to command a stage since—at least in Nick Carter's case—the age of 12. With decades of experience under their belts, it's no wonder that the guys can put on a true spectacle. And any worries that they may have lost their touch since the height of their success can be put to bed. The Backstreet Boys have truly aged like fine wine.
Cramming over 30 songs into just under two hours, the band took their throng of fans through a decades long journey, playing songs spanning their illustrious career—from their debut in '94 to new tracks off their latest 2019 album. All the while, they proved their perfection of the art of the ballad, as well as their still ever-so-sharp choreographic abilities, every movement and vocal performance perfectly timed and executed.
Though their performances are impressive as always, what stands out the most watching Backstreet Boys on stage is the camaraderie and brotherhood between them. Through ups and downs, solo careers, and decades between them, their bond has never faltered. Years in, they're still just as much of a family as they were when they started.
Their fans, too, have never left them. Through the whole set, thousands of once screaming teenage girls became screaming moms, finally out of the house, kids at home with the babysitter, living their best lives and soaking up the nostalgia.
It was pure joy, pure chaos, and another world. A dream of the 90s and early 2000s come to life in the modern age. And as the Backstreet Boys continue on into another decade, that dream will continue to live on. Backstreet's here to stay.