A Journey Back to tumblr Days with Arctic Monkeys at Moda Center, Portland
Writer and photographer Jenny Shackleton took a nostalgia trip back to her alt-rock loving high school days when Arctic Monkeys brought a setlist of the new and the classics to their show at Portland's Moda Center on September 24, along with opener Fontaines D.C. Words and photos by Jenny Shackleton.
As someone who attended high school in the early 2010s, Arctic Monkeys were always playing on my iPod Touch on the bus rides to and from school and during study halls. Between their fourth studio album, Suck It And See, being released in 2011 and their explosive follow up in 2013, AM, their music was pretty integral through my teenage years. Despite that, I have never gotten the chance to see them perform live. Seeing that they were going to be playing the Moda Center in Portland, OR, I jumped at the chance to cover this show.
The night started with Dubliln post-punk band Fontaines D.C. giving an energetic performance mixed with fast guitar and strobe lights. They really made an arena feel like a small club show with the simplified theatrics, putting the focus on music and lights. During the intermission, all you could see was a sea of Dr. Martens walking around to grab some beers and food before the main act came on.
I must admit, I was not a huge fan of their last two Arctic Monkeys albums because of how drastic the sound had changed from their faster-paced, guitar heavy earlier albums. I don't think I am totally alone in this opinion either. Because of this, I was interested in seeing what the setlist was going to look like for this show. Turns out, I had nothing to worry about. The setlist was a perfect blend of all their albums, new and old. They played a lot of hit fan-favorites like "Why'd You Only Call Me When You're High" and "I Bet You Look Good on the Dancefloor", as well as newer singles like "Body Paint" and "There'd Better Be a Mirrorball".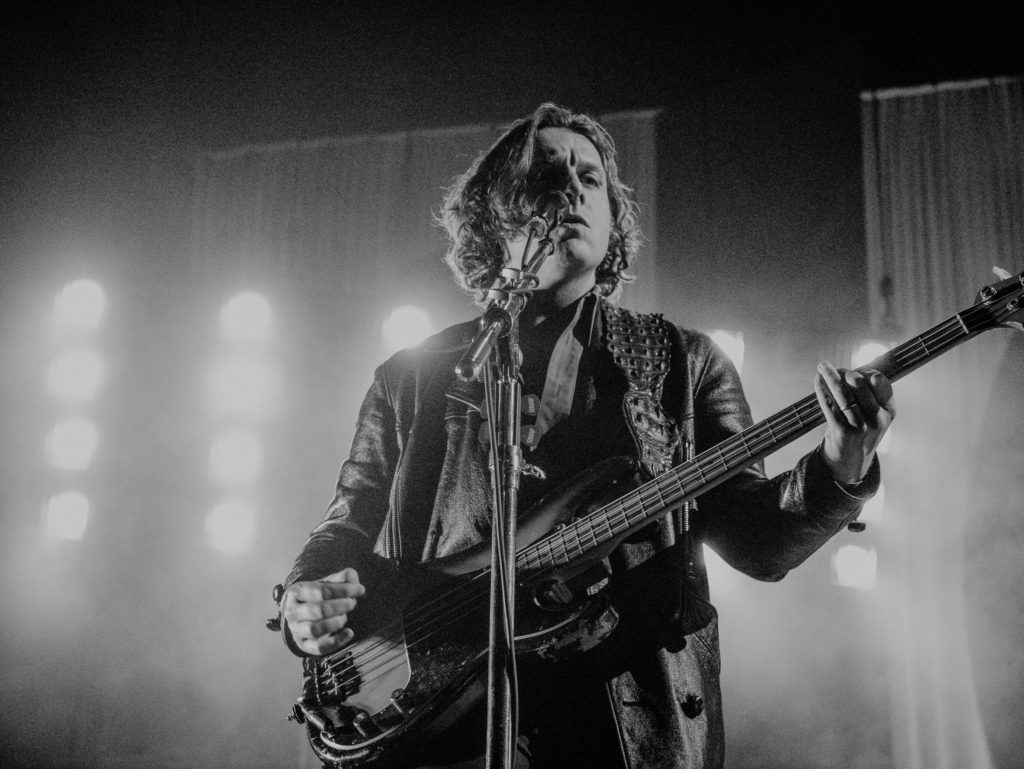 Listening and watching the Monkeys that night was incredibly nostalgic, but made me appreciate the act of growing up alongside them. Their matured looks and polished sounds were really felt by the crowd. The set was magical and I could really see all the hard work that went into the set design and lighting. Hearing the crowd scream back the lyrics to the bridge in "505" and their reaction to the actual mirrorball lighting up was seismic. The crowd was so diverse in age group and style, but almost all of the upwards of 15K fans were standing up singing along to all the songs. I even saw a couple of people miming along to solos with their air-guitars.
By the end of their performance, I was left in awe, just wanting it to go on for hours and hours. Maybe the next time Arctic Monkeys are in the States they will do an Eras Tour, a'la Taylor Swift, for all the once-tumblr kids and alt rock lovers.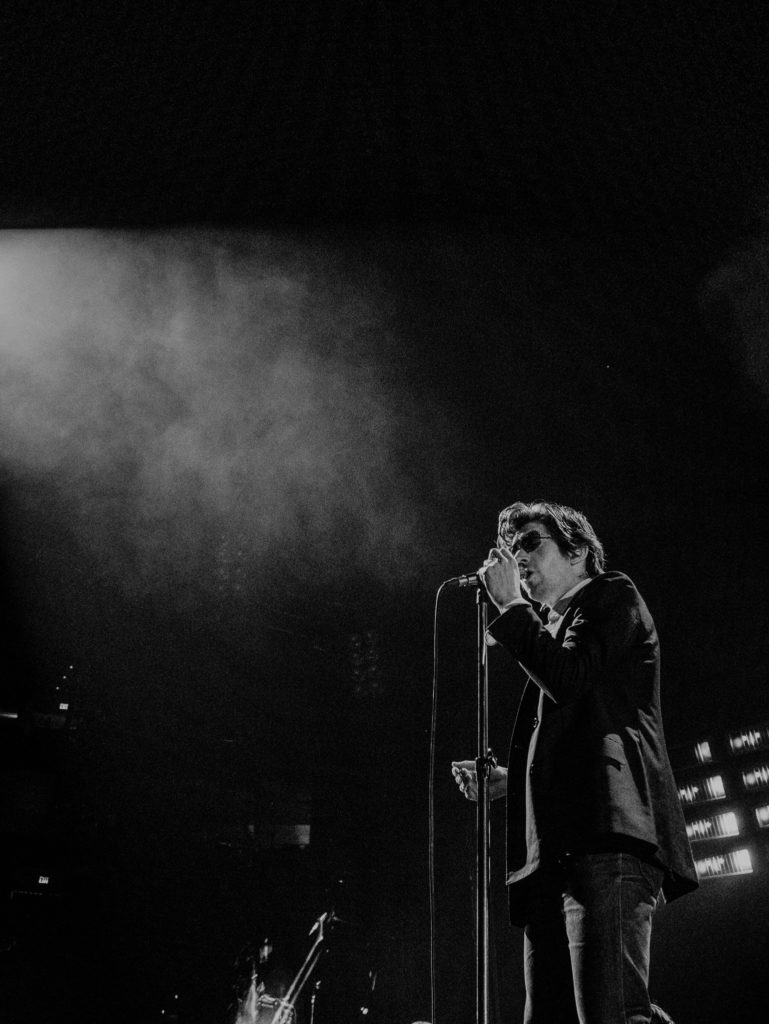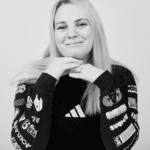 Jenny Shackleton (she/her) is a photographer based in Portland, OR, originally hailing from Philadelphia, PA. Her love for live music started over 15 years ago after seeing the Jonas Brothers perform on their Burning Up tour in 2008 and the rest is history. As a naturally shy person, it's surprising she feels so comfortable at concerts with hundreds of people attending, but has always believed that they are special, somewhat liminal, spaces. Everyone is there for the same reason: to have the best night and see artists pour their souls' onto the stage. That is what Jenny likes to capture in her photos. Jenny enjoys spending time outside with her partner and their dog, watching movies, and owning way too many sneakers.